Is not the sky a father and the earth a mother, and are not all living things with feet or wings or roots their children?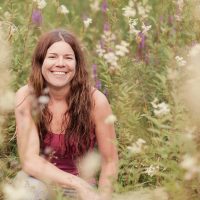 Ich heiße Birgit Zimmermann und lebe in einem kleinen Dorf bei München. Mit der Selbständigkeit als Fotografin habe ich einen Traum verwirklicht. Hier notiere ich meine Erlebnisse und Gedanken – und möchte dir damit Mut machen, ebenfalls etwas zu wagen.
In unregelmäßigen Abständen das Beste von hier und anderswo im Netz sowie aktuelle Termine und Specials per Mail.
Still raining and cold, which is a blessing after the drought… I wanted to use this situation to create a dark and moody photo in