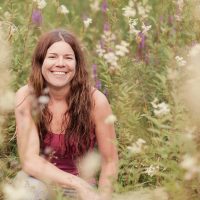 Ich heiße Birgit Zimmermann und lebe in einem kleinen Dorf bei München. Mit der Selbständigkeit als Fotografin habe ich einen Traum verwirklicht. Hier notiere ich meine Erlebnisse und Gedanken – und möchte dir damit Mut machen, ebenfalls etwas zu wagen.
In unregelmäßigen Abständen das Beste von hier und anderswo im Netz sowie aktuelle Termine und Specials per Mail.
Man is always marveling at what he has blown apart, never at what the universe has put together, and this is his limitation.